The InBody scan provides a premier body composition analysis that monitors your weight, muscle mass, body fat percentage, and water weight. It goes beyond your weight and breaks your body down into these four main categories.
If you are simply measuring yourself against changes you see/feel in your weight anytime you step on a scale, you aren't able to determine if these changes are due to an increase (or decrease) in fat, or in muscle. The Inbody Scan displays this for you with incredible detail. Understand your personal data and optimize your fitness & health.

Find out what you are made of and keep track of your improvements.
Members receive a monthly complimentary Inbody scan.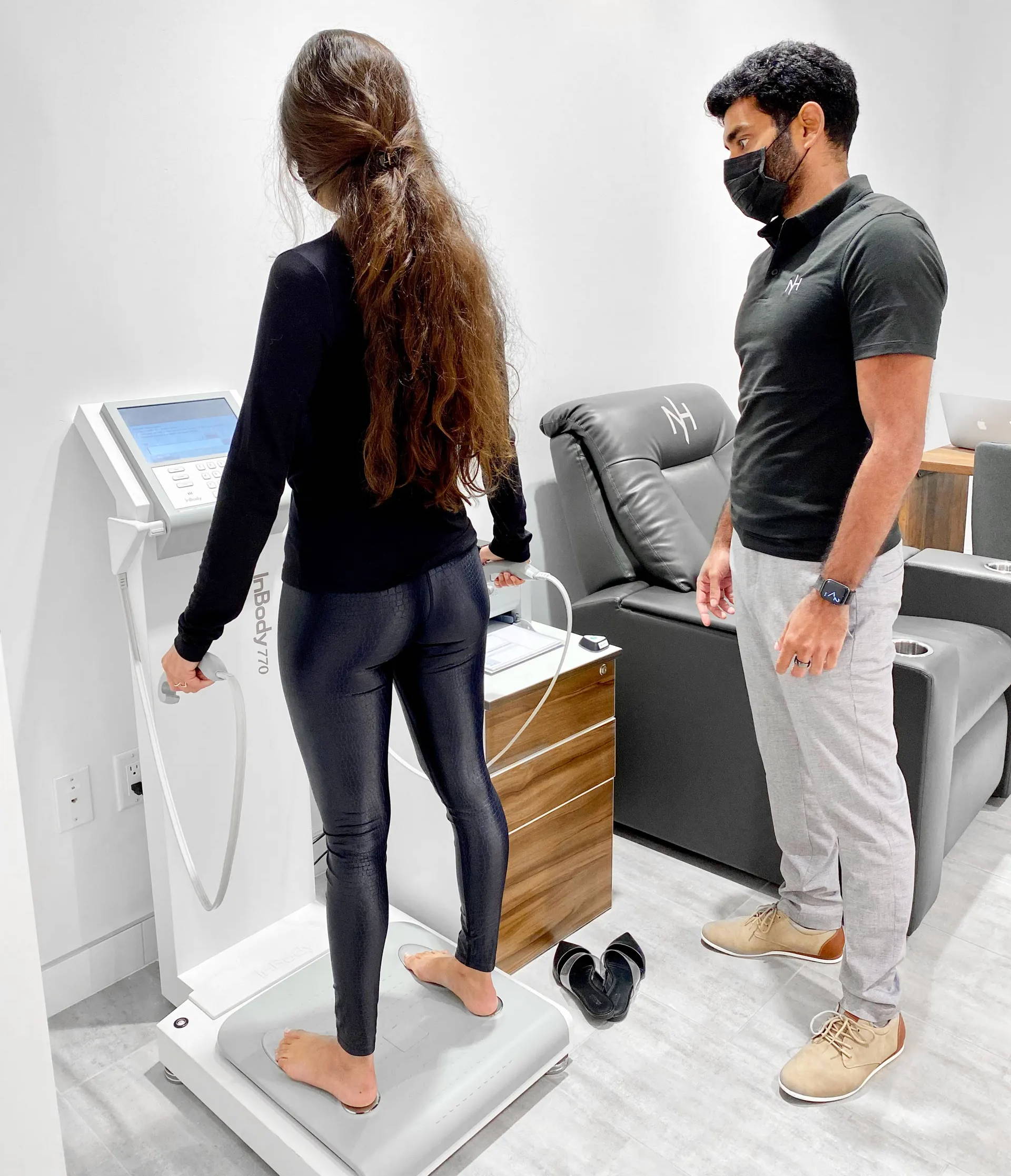 ---
Having a clear understanding of where your fat, muscle, and body levels are empowers you with the data to make positive adjustments in whatever your health goals may be. Whether you're looking to lose areas of unwanted fat, or build muscle, it is key to know in what areas of your body the changes are happening. By undergoing regular body scans, it enables you to better track these changes and measure your progress more clearly.
All NEXT|MEMBERSHIPS provide monthly access to the Inbody scan. This is but one of the ways that a membership with NEXT|HEALTH encompasses a data-driven approach to your health optimization journey.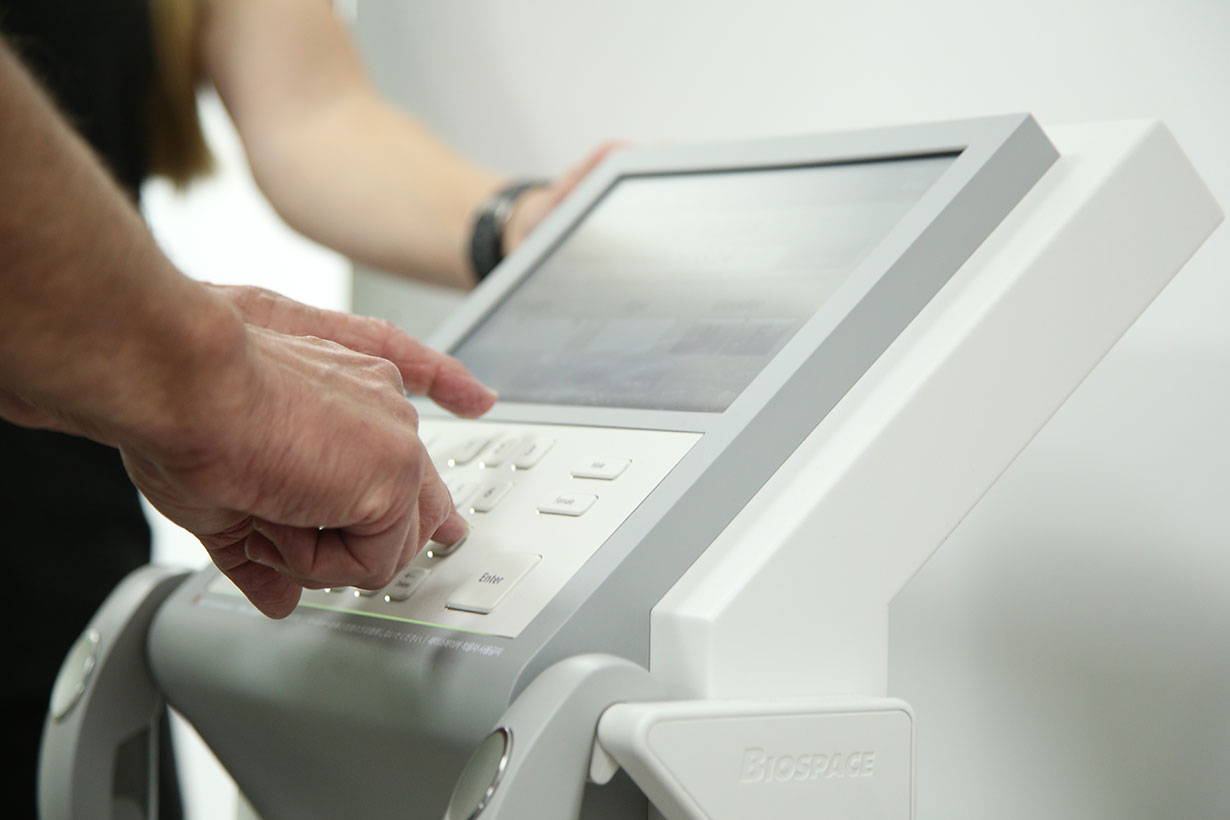 * THIS IS NOT A FULL SAMPLE REPORT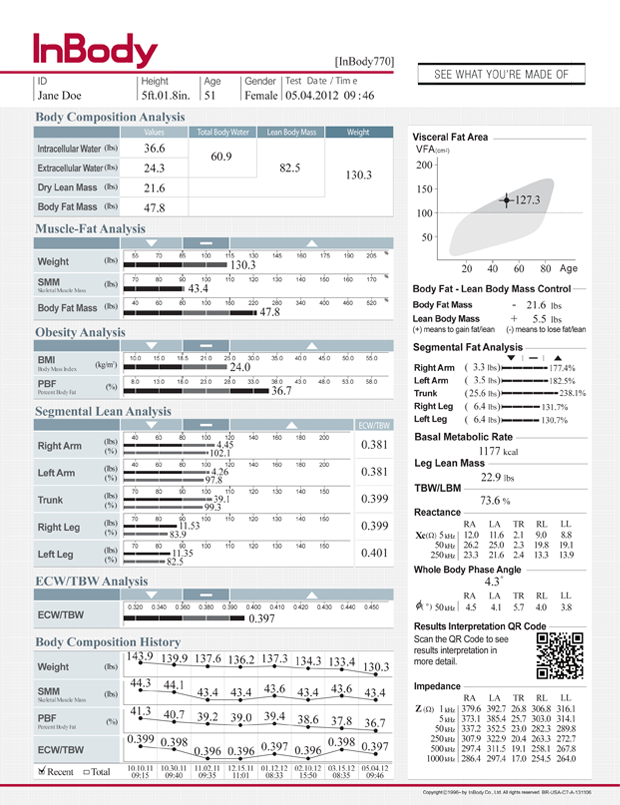 Body fat mass

 

Body fat percentage (%)

Protein & Mineral Levels

Skeletal muscle mass

Base metabolic rate
Bone mineral content
Total body water
Visceral fat
Segmental lean analysis
Segmental fat analysis
Intracellular water

Extracellular water

Whole body circumference

Total body weight

Subcutaneous fat