NEXT|MEMBERSHIPS give you premium access to the most advanced health optimization services, technologies, and N|H Health Coaching.

​As a NEXT|HEALTH member, you will receive routine advanced biomarker testing, body scans, and medical consultations to support you on your journey to optimal health. All of our memberships include Optims, which are credits that give you access to our NEXT|TECH.
ACCESS TO MONTHLY
HEALTH COACHING
ANNUAL NEXT|HEALTH
BASELINE PANEL
10 NEXT | TECH OPTIMS
PER MONTH
ACCESS TO MONTHLY
HEALTH COACHING
2 IV DRIP SESSIONS
2 VITAMIN SHOTS
ANNUAL NEXT|HEALTH
BASELINE PANEL
10 NEXT | TECH OPTIMS
PER MONTH
BIO-IDENTICAL PELLETS
(AS NEEDED)
ACCESS TO MONTHLY
HEALTH COACHING
ANNUAL NEXT|HEALTH
BASELINE PANEL
10 NEXT | TECH OPTIMS
PER MONTH
Next|Coach is the personalized health coaching program that is included with all memberships.
​
The NH Health Coach guides individuals through the process of behavior change and provides help in implementing medical recommendations.
Health coaching provides support in setting goals, reinforcing strengths, uncovering values and motivations, and encourages the development of sustainable healthy behaviors.
​Under the direction of the Next Health medical provider, members will have monthly, one on one meetings with our health coach to gain the skills necessary to achieve their goals while reducing the frustration around health and nutrition

.

​

Health coaching appointments are structured around four main points:
An assessment of how you are progressing with your Health Optimization Plan and a review of new biomarkers (such as the inBody and Styku scan) to assess progress towards your goals.
Discussion and education based on all aspects of the Wellness Wheel™, starting with nutrition, sleep, movement, and stress management.

Guidance towards obtaining specific skills to implement lifestyle changes using a structured plan of action that takes into account your specific lifestyle. circumstances in order to implement positive change (Behavioural Change Elements).

Set new goals for the next 30 days to be reviewed at your next assessment, and review recommendations for additional assessments.
What are Optims?
We created a credit system that empowers you to choose the NEXT|TECH that uniquely meets your optimal needs.
Check out the list below to see what you can get with your Optims.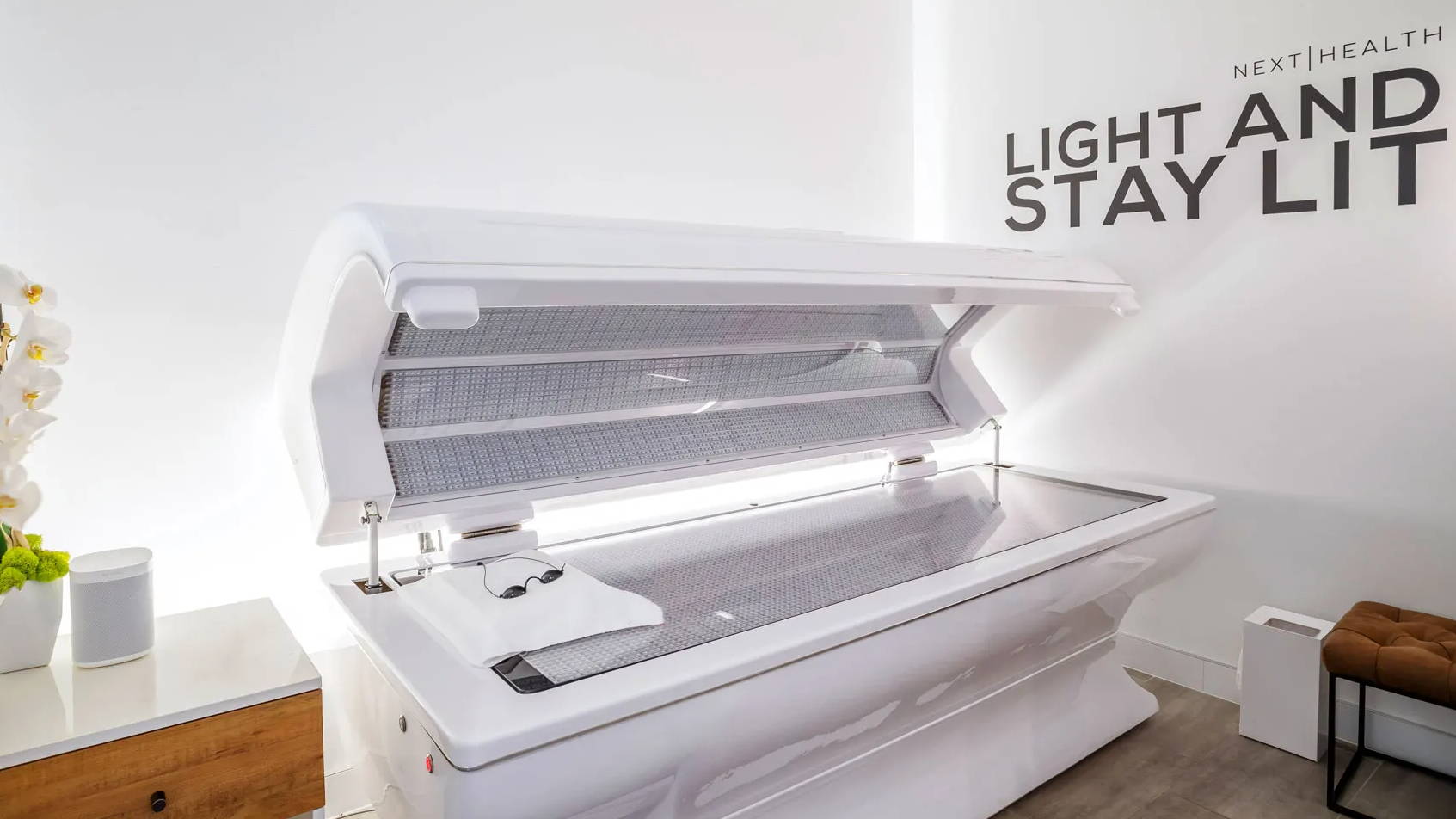 INFRARED LED BED
VISIA FACIAL SCA

Complimentary Annual Baseline Test
Complimentary Annual Body & Facial Scanning
Exclusive membership pricing up to 25% select promotions
Wellness Wednesday Access Pass: 50% off Vitamin Shots
Share the Wealth & be Rewarded: $50 Referral Credit for New N|H Member
---
Additional NEXT|TECH OPTIMS are $20. Every membership comes with a three-month commitment. (Auto renew)
After the first three months, the membership is month-to-month.
Unused services do not roll over.
Memberships are non-transferable.
Memberships may be frozen for 30 days. (Once every 6 months)
Every membership has a 30-day cancellation notice requirement.
---
WOULD YOU LIKE TO REQUEST MORE INFORMATION?