The VISIA® facial scan uses 3-D imaging to accurately identify and quantify all aesthetic skin concerns, even before there are visible signs of damage or aging.
Using a state-of-the-art, multi-point positioning system the Visia scanner captures multiple angles of your skin. With cross-polarized and UV lighting, it measures and records both surface and sub-surface skin conditions. It provides imaging and data on all aspects of skin health: texture, pores, superficial sun damage, deep sun damage, fine lines and wrinkles, and bacteria.
​Your unique VISIA® scan can be used to determine and track the progress of your personalized aesthetic treatment plan.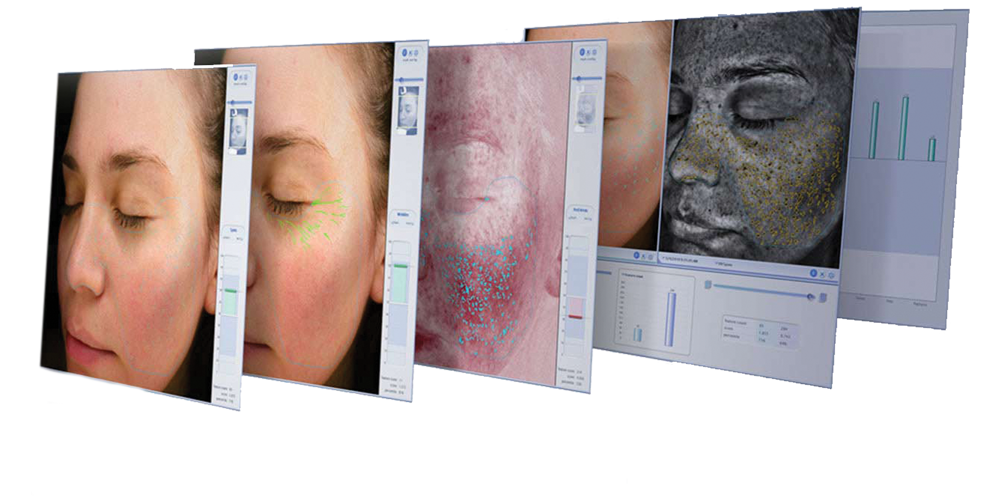 ---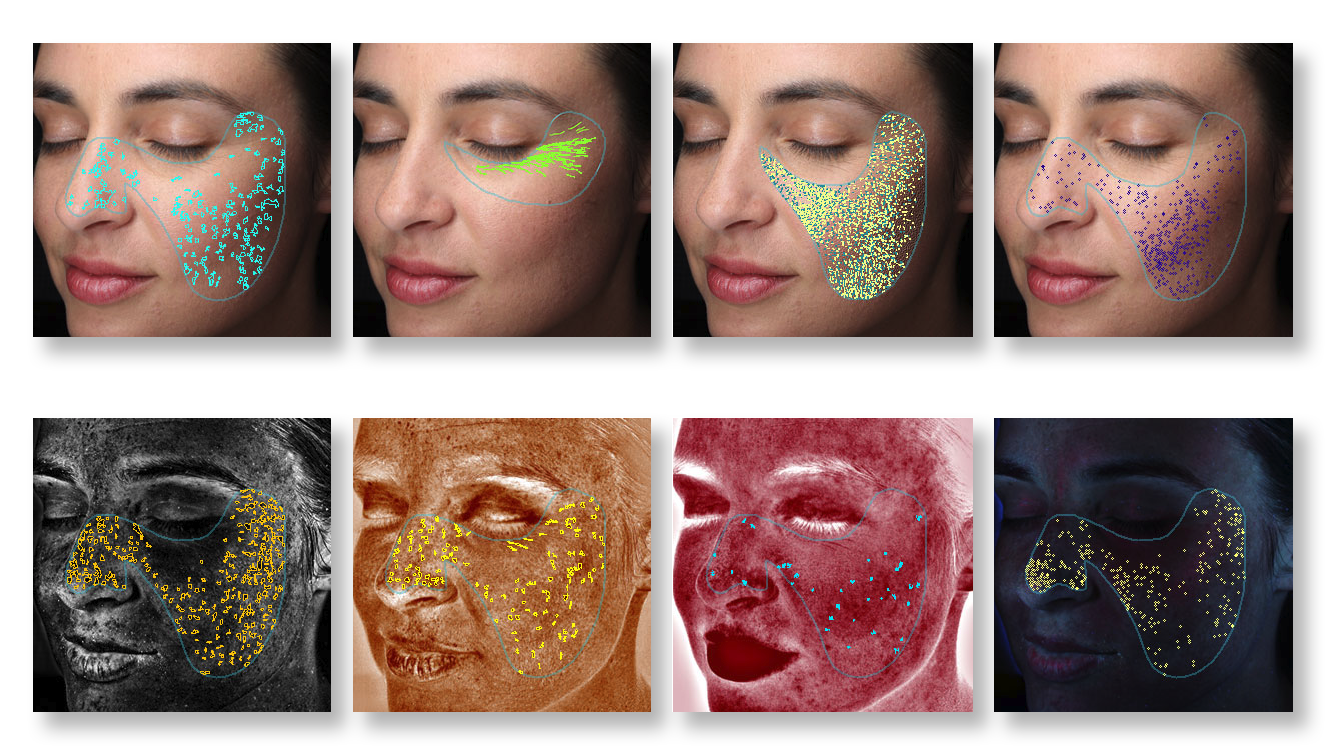 The VISIA® 3-D facial scanning system uses a rotating capture module to obtain high-definition imaging of the left, right and frontal facial angles.

IntelliFlash®, cross-polarized, and UV lighting measure and record all surface and subsurface skin conditions. UV photography provides the most complete data set available to assess sun damage assessment and analysis, including UV fluorescence imaging to reveal porphyrins.

​The scanner's RBX® Technology separates the unique color signatures of red and brown skin components for unequaled visualization of conditions that result in color concentration, such as spider veins, hyperpigmentation, inflammation and other conditions.