The NEXT|HEALTH infrared light beds are designed with over 13,000 high-intensity red, blue, and infrared LEDs which are positioned close to the skin for maximum effect. These lights activate ATP (energy within body tissues), stimulating white blood cells to repair damaged tissues and increase collagen production. ATP also triggers the release of endorphins, which provide relief for chronic and acute pain.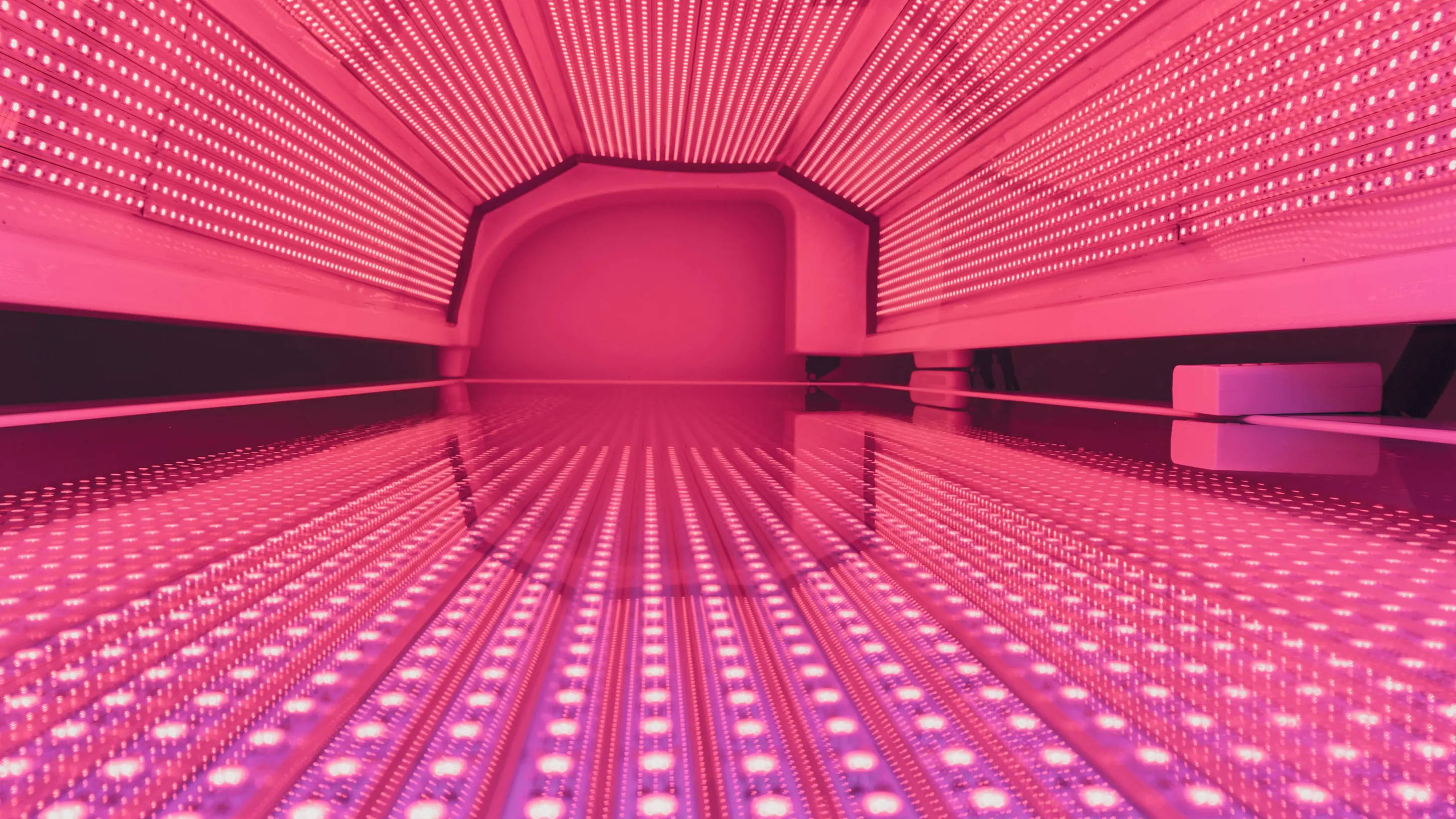 Infrared saunas promote a deep detoxifying sweat which can help reduce stress, improve energy, and support the elimination of toxins. Chronic exposure to environmental toxins through air, water, and food can overwhelm our detox systems and wear down the mind and body over time.
​
Our NEXT|HEALTH infrared sauna capsules combine advanced infrared light technology with the time-tested healing properties of jade stones and heat to deliver powerful health benefits. Incorporate our infrared light and sauna sauna therapy into your health and wellness regimen to alleviate anxiety, sharpen mental alertness, and decrease stress.
The healing effects of infrared light (near/mid/far) combined with heat, provides deep relaxation and overall health optimization without the discomfort associated with traditional saunas.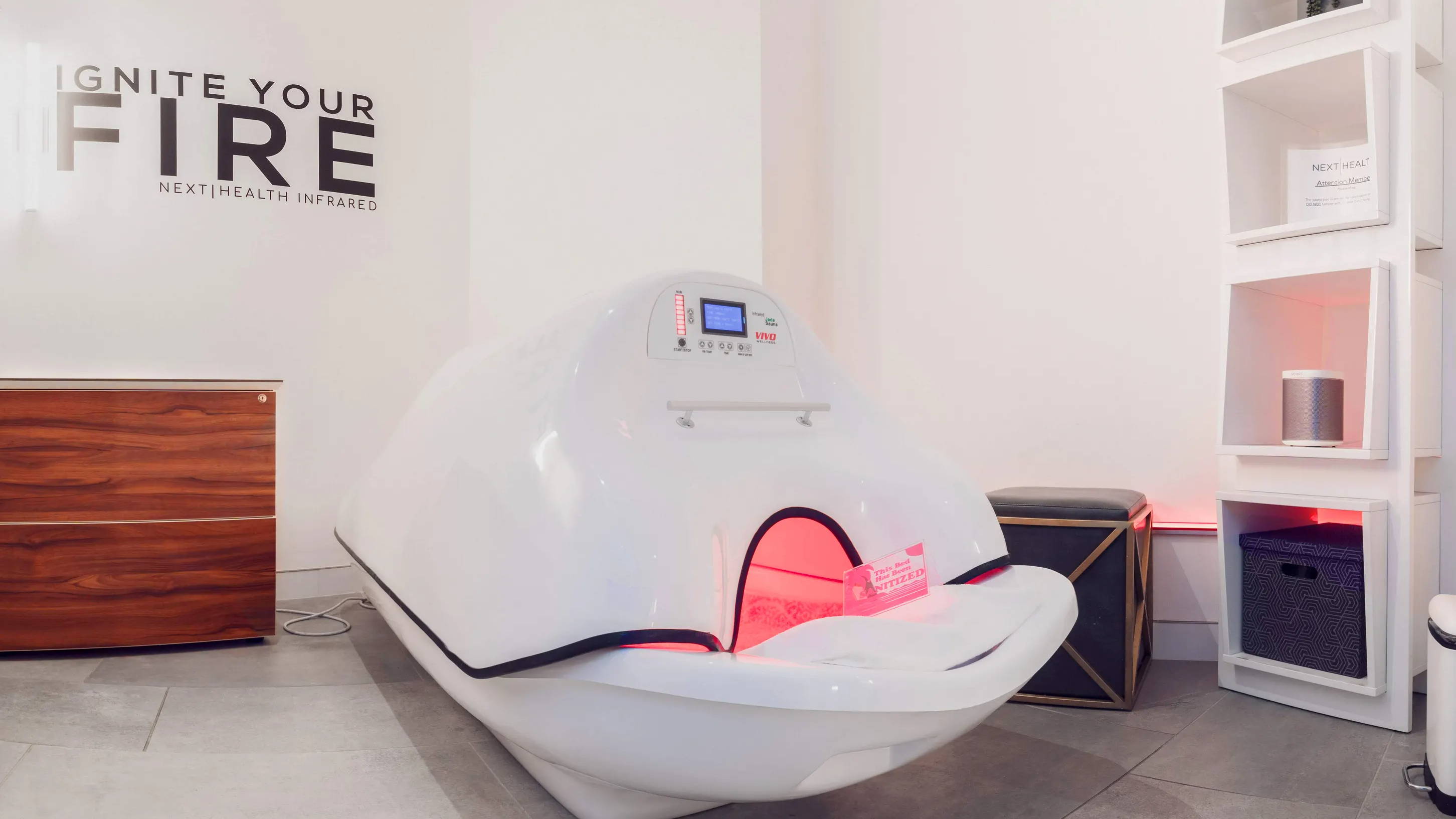 Increased Performance
Reduced Recovery Time

Enhanced collagen production
Enhanced Cellular Regeneration

Joint & Muscle Soreness
Chronic Pain Relief
Improved REM Sleep

Endorphin release
Reduced stress
Reduced Anxiety


Reduced inflammation
Enhanced Immune System