SERVICES YOU LOVE. OFFERS YOU CAN'T MISS.
---
SAVE $350 : Hormone Membership Enrollment
Interested in hormone optimization? Start with the Next Health Baseline Test, a comprehensive starter panel that provides insightful measurements on core aspects of your health (including: hormone levels, vitamin D and B12 levels, thyroid and kidney function, & inflammatory markers). By analyzing over 50 biomarkers, this test gives you and our providers the data needed to take your health to the next level.
Did you know approximately 84% of men have suboptimal testosterone levels? Such hormone deficiencies are incredibly common among both men and women because, after the age of 30, our hormone production begins to decline. This causes symptoms that are typically associated with age-related decline such as weight gain, low libido, hair loss, decreased energy, irritability, and more.
Feeling worn down, tired, and overall sluggish no longer has to be a part of the aging process.
Bio-Identical Hormone Replacement Therapy can restore such symptoms, empowering you to look & feel your best.
---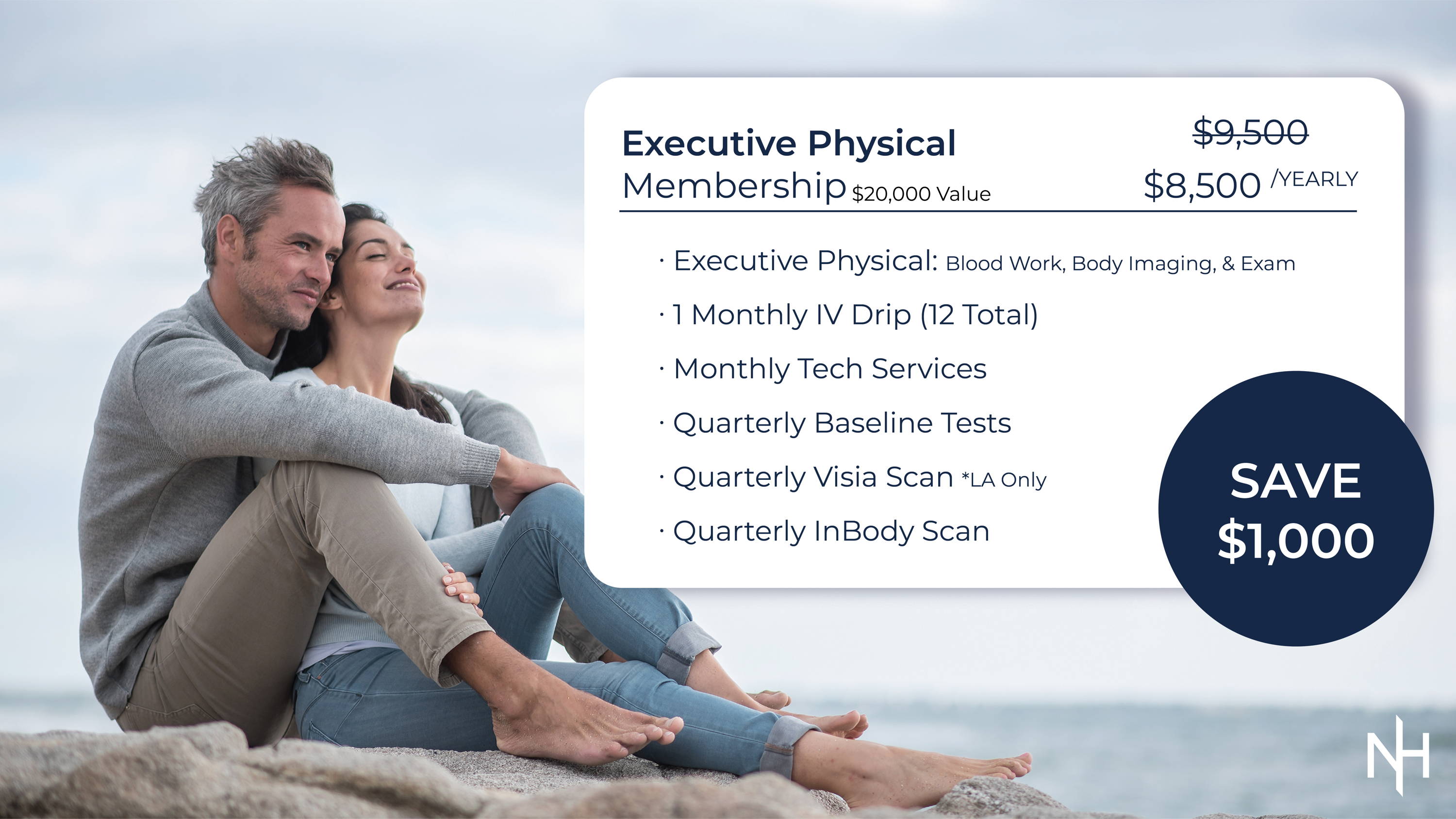 SAVE $1,000 : Executive Physical Membership

The Next Health Executive Physical is the physical exam of the future. As the most comprehensive analysis of health, the Executive Physical empowers you to avoid disease and optimize your health by proactively utilizing in-depth modern diagnostic tools.

The Executive Physical consists of biomarker testing, cutting-edge body imaging (Full-Body MRI and Chest CT scan), in-depth genetic testing, and preventative cancer screening.
---
It's time to do some spring cleaning with your health.
ELIMINATE TOXINS. OPTIMIZE YOUR HEALTH.
According to the CDC, people have an average of 500 environmental chemicals in their bodies.
Are you ready to cleanse your body of toxins and inflammatory substances?
It's time to take a data-driven approach to your health with our new testing packages:
New Lab Package
· Gut Health Package: Food Sensitvity Test, Micronutrient Test, Wheat Zoomer.
· Zoomer Plus Package: Food Sensitivity Test, Wheat Zoomer, plus Corn / Lectin/ Dairy Zoomers.  
· Total Tox Burden Package includes: Environmental Toxins, Mycotoxins (mold panel), and Heavy Metals.
More details below.
---
---
Nicknamed, "The Fountain of Youth," NAD+ is one of the most advanced protocols for anti-aging and detoxication methods available today. NAD+ promotes accelerated recovery, improves cellular health, and can even reverse signs of aging. This is because NAD+ recharges your mitochondria, which are the powerhouses of each cell and are responsible for producing energy.
Mitochondrial function declines with age, leaving us with lower energy levels, less mental clarity, and suboptimal wellness. By improving mitochondrial health, you can experience the mental and physical reboot you need.
Highlights of NAD+ can include:
· Slows the aging process
· Improves mental clarity
· Improves mood
· Increases vitality and energy
· Decreases inflammation
---
The NAD+ Anti-Aging and Longevity Protocol
Feel energized and cognitively sharp throughout your day.
See NAD+ Packages Below.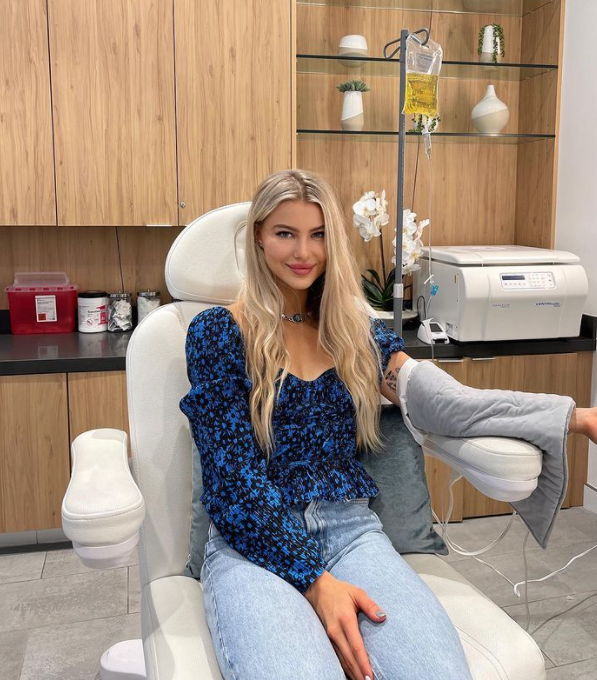 "My energy was exponentially increased (not in an overstimulated/caffeinated way) but as if someone recharged every battery in my body to its max potential."
~ Lexi A.
---
---
---