SERVICES YOU LOVE. OFFERS YOU CAN'T MISS.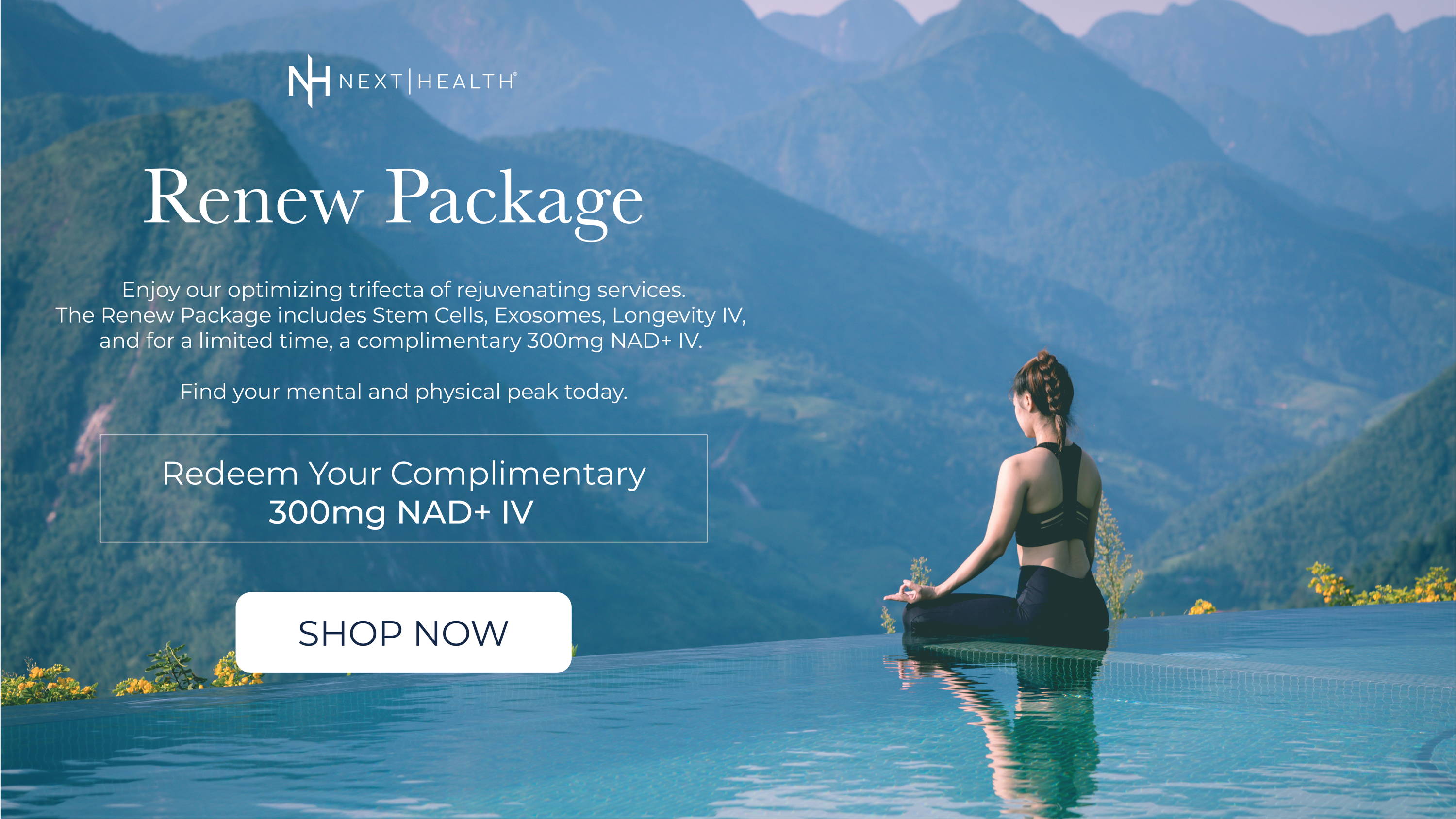 Renew Package : Complimentary 300mg NAD+ IV

Next Health has bundled our most restorative services into our Renew Package, empowering you to perform at your mental and physical peak.
---
It's time to do some spring cleaning with your health.
ELIMINATE TOXINS. OPTIMIZE YOUR HEALTH.
According to the CDC, people have an average of 500 environmental chemicals in their bodies.
Are you ready to cleanse your body of toxins and inflammatory substances?
It's time to take a data-driven approach to your health with our new testing packages:
New Lab Package
· Gut Health Package: Food Sensitvity Test, Micronutrient Test, Wheat Zoomer.
· Zoomer Plus Package: Food Sensitivity Test, Wheat Zoomer, plus Corn / Lectin/ Dairy Zoomers.  
· Total Tox Burden Package includes: Environmental Toxins, Mycotoxins (mold panel), and Heavy Metals.
More details below.
---
---
Nicknamed, "The Fountain of Youth," NAD+ is one of the most advanced protocols for anti-aging and detoxication methods available today. NAD+ promotes accelerated recovery, improves cellular health, and can even reverse signs of aging. This is because NAD+ recharges your mitochondria, which are the powerhouses of each cell and are responsible for producing energy.
Mitochondrial function declines with age, leaving us with lower energy levels, less mental clarity, and suboptimal wellness. By improving mitochondrial health, you can experience the mental and physical reboot you need.
Highlights of NAD+ can include:
· Slows the aging process
· Improves mental clarity
· Improves mood
· Increases vitality and energy
· Decreases inflammation
---
The NAD+ Anti-Aging and Longevity Protocol
Feel energized and cognitively sharp throughout your day.
See NAD+ Packages Below.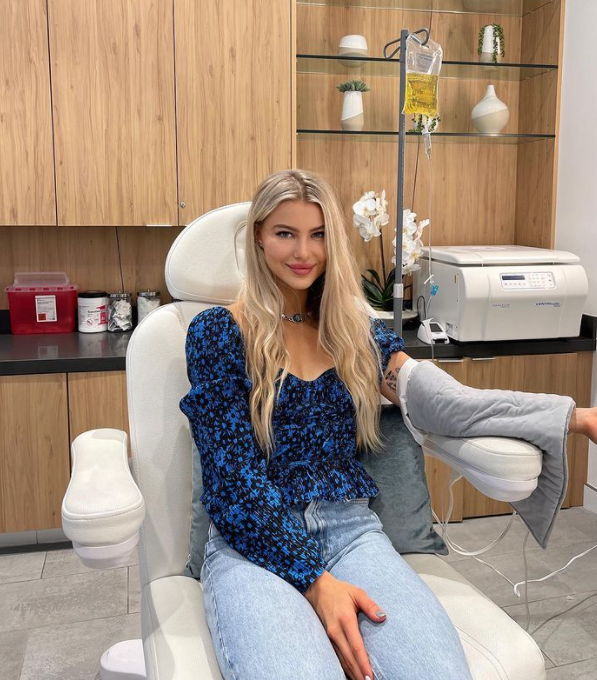 "My energy was exponentially increased (not in an overstimulated/caffeinated way) but as if someone recharged every battery in my body to its max potential."
~ Lexi A.
---
---
---