HEALTH & WELLNESS BEST-SELLING AUTHOR
In today's episode, Dr. Shah and Kevin Peake crack open some real talk with Nikki Sharp, a tour-de-force and former model who reveals some hard truths about our relationships with food, based on her own journey through two severe eating disorders.
Nikki's not just any health and wellness blogger; her authenticity comes through in every word, as well as a vulnerability and heart that are rare in many people who are talking about health today.
Join us for the passionate journey that Nokko Sharp takes us through. It may come as a surprise that an international model would ever binge eat and suffer from anorexia, but Nikki's journey through these challenges helps reveal our own disordered relationships with food. In the age of Instagram "perfection," it is now more important than ever to address eating disorders, body dysmorphia, and all other manifestations of image distortion.
"A friend once told me, only 3% of people have an eating disorder, but 97% of people have disordered eating." – Nikki Sharp
Listen and be inspired as Nikki tears down the walls concealing an important topic that has remained taboo for far too long.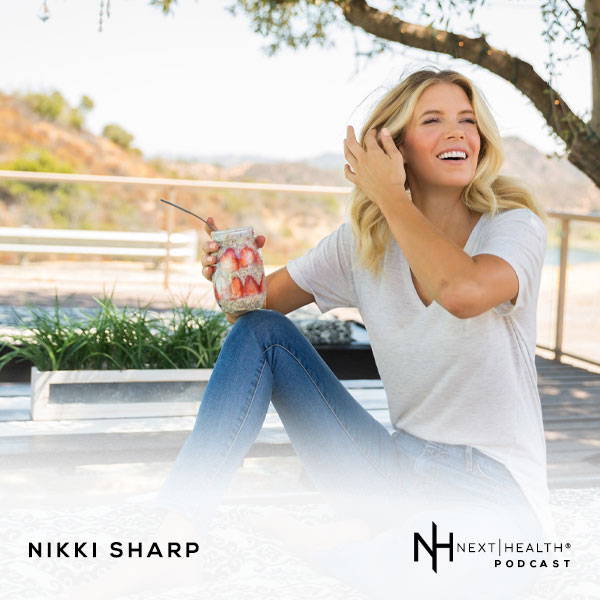 You can learn more about Nikki Sharp by clicking
on the button below and visiting his website.
"We believe health is not the absence of disease.
Health is the abundance of vitality".