CRITICAL CARE SPECIALIST & PULMONOLOGIST
EPISODE 27
INSIDE THE ICU WITH COVID-19

LISTEN TO THE FULL EPISODE & SUBSCRIBE ON THESE PLATFORMS
In today's episode, Dr. Shah and Kevin talk to Dr. David Ng, a compassionate and dedicated pulmonologist and critical care doctor working in the trenches of Los Angeles during the Covid-19 outbreak. Dr. Ng has first-hand knowledge of what is happening inside hospitals with doctors, nurses, and patients alike. He details the real concerns that we face even as the curve starts to flatten, and why critical care is perhaps the biggest strain on healthcare workers.
​After listening to this podcast you'll understand more about why this virus affects certain people in our population more profoundly, what you can do to decrease your own comorbidity factors, and why healthcare workers are needed more than ever.
"People wonder if we'll have enough ventilators, but we need to worry about having enough doctors and nurses to treat patients. We can't risk those resources right now." – Dr. NG
Learn who Covid-19 is really affecting. What age, gender, and comorbidity factors are most telling when it comes to those infected?

Learn about the different forms of testing, where they are available, and how testing helps flatten the curve.

Discover what do hospitals in LA really look like right now. Who is showing up for care?

What impacts are caused by caring for those with Covid-19? Learn why the stress levels for extended care of those infected are elevated in doctors and nurses.

What are the true morbidity rates of Covid? 2%, 5%?

How does Covid-19 stress the healthcare system, especially the ICU?

Why is Los Angeles experiencing a different version of hospital strain than New York City and what was done differently?

Why Covid-19 ends up being a multi-system disease, not just a lung disease.

Understand why time is essential in minimizing the impacts of Covd-19.

Covid-19 isn't just an "old person's" disease. Learn what younger people are experiencing in ICU.

Discover why the virus causes an "inflammation cascade" and what doctors are doing to detect and treat it.

Understand what impacts both smoking and vaping may have on those contracting Covid-19.

Learn why social distancing is still critical to prevent the spread of Covid-19.

Understand why it's difficult to project a peak for the virus.

Will social distancing be required until the end of summer, or is it possible that the virus can be mitigated sooner?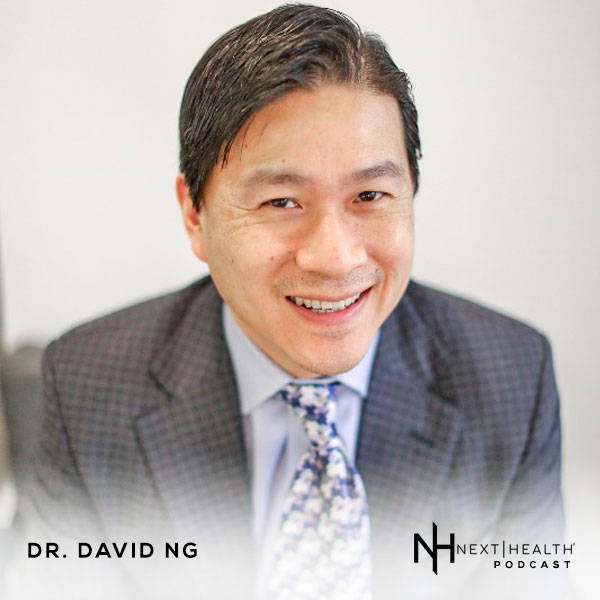 You can learn more about Dr. David Ng by clicking
on the button below and visiting his website.
"We believe health is not the absence of disease.
Health is the abundance of vitality".