EXPERT UROLOGIST & SEXUAL MEDICINE DOCTOR
EPISODE 28
IMPROVING MENS SEXUAL HEALTH

LISTEN TO THE FULL EPISODE & SUBSCRIBE ON THESE PLATFORMS
A popular poll says that men typically think of sex at least 60 times a day, and women around 30 or more times a day, yet 84 percent of respondents avoided sex with their partner in the last year! What gives?
In today's episode, Dr. Shah has a no holds barred conversation about the taboo topic of sexual health with Dr. Joshua Gonzalez. If you've ever felt that your sex life wasn't just about spicing things up in the bedroom, reading a how-to article on "what a man or woman really wants in bed," or learning to "just let go," then you've landed in the right place.
"Until recently, everyone thought sexual dysfunction was all in your head. It's really a multi-factorial issue. " – Dr. Joshua Gonzalez
Dr. Gonzalez is a board certified urologist and specialist in hormonal balance, not a psychologist. He's here to dispel the myth that sexual challenge is a figment of your imagination, or a Freudian dilemma. There are anatomical as well as psychological issues that must be addressed before you can overcome sexual dissatisfaction. Your overall health is at the core of your sexual health. Until you address the nuances of your physiological health, your sex will suffer.
​
But fear not! Dr. Gonzalez and Dr. Shah have a candid conversation about what is causing the most common sexual dysfunctions, and what you can do to make your sex life sizzle again.
Understand why you need a physiological workup before you ever consider seeing a sex therapist or psychologist to address sexual issues.

Learn whether sexual dysfunction is more common in men or women.

Determine if hormonal issues might be the underlying cause of sexual dysfunction.

Understand why things like obesity, high blood pressure and pre-diabetes or diabetes are messing with your sexual health.

Review why diet is so important for your sexual pleasure.

Learn why erectile dysfunction (ED) is affecting men at younger ages.

Utilize proactive, preventative health tips to restore sexual vibrancy.

Join us as we remove taboos, so that sexual dysfunction can be treated ASAP instead of waiting weeks, months, and even years.

Learn why Viagra or Cialis may not be what you really need.

Determine if your sexual dysfunction is hinting at other comorbidity factors.

Why a man's testosterone level isn't the only thing at play in good sex.

Learn why the hemodynamics (blood flow) of an erection is truly unique.

Unearth the truth about your penis' health and how it works through ultrasound.

Learn if penile implant surgery is an option for you.

Discover a shockwave energy system that can jump-start your penile function.

Learn how STEM cells can help your penis work better.

Manage your expectations for regaining sexual health.

Understand the links between cardiovascular health and penile functioning.

Discover some psychological markers for "bad" sex, and how to fix them.

Learn the myths (both positive and negative) of pornography as sexual medicine.

Determine if marijuana use is impeding or improving your sexual pleasure.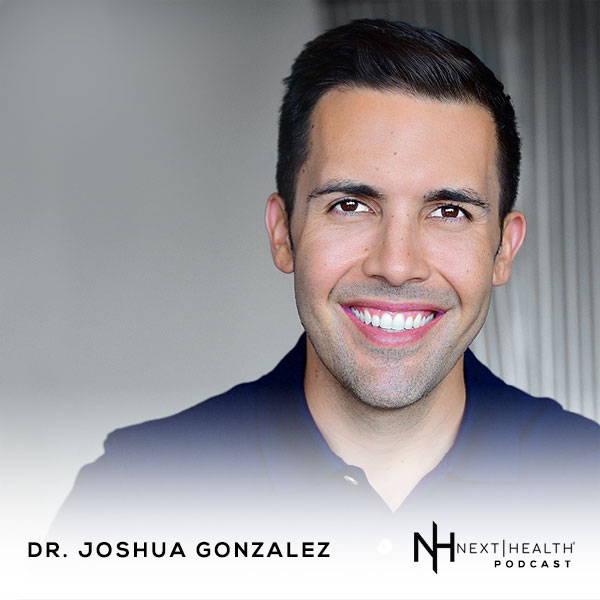 You can learn more about Dr. Joshua Gonzalez by clicking
on the button below and visiting his website.
"We believe health is not the absence of disease.
Health is the abundance of vitality".