EXPERT UROLOGIST & SEXUAL MEDICINE DOCTOR
EPISODE 32
EASY STEPS TO BETTER SEX FOR WOMEN

LISTEN TO THE FULL EPISODE & SUBSCRIBE ON THESE PLATFORMS
In today's episode, Dr. Shah continues his no holds barred conversation about the taboo topic of sexual health with Dr. Joshua Gonzalez. If you missed the first episode, these knowledgeable gentleman talked primarily about men's sexual health. In this talk, we're dedicating Dr. Gonzalez's expertise to women's sexual health.
​
Surprising findings from recent research has revealed that birth control pills are affecting hormonal balance in woman at younger and younger ages – and causing their sexual lives to become stilted unnecessarily. The pill can mess with your thyroid hormones, sex hormones, and even lower your sex drive.
"Sexual health for women doesn't start with hormonal balance in their menopausal years, but well before, when they start taking hormonally-driven birth control. The mainstay of treatment for our patients, especially the younger ones is getting them off the pill. Cause that's often the primary issue in a lot of women."
​ – Dr. Joshua Gonzalez
For women entering menopause, there are a whole different set of factors to alleviate – but young or reaching their golden years – women face hormonal balancing challenges as the primary impetus behind their sexual vibrancy.

Dr. Gonzalez is a board-certified urologist and specialist in hormonal balance, and sense female sexual health from puberty to well after menopause has so much to do with hormonal balance – even through the use of certain hormonally based birth controls – it's time to learn more about estrogen, testosterone, oxytocin, vasopressin, progesterone, cortisol, binding globulin, and more!
​
Uncover the mystery that reveals your most intimate and amazing experience with sex ever. It's got a lot to do with physiology, not just your psychology. Dr. Gonzalez is a life-saver for any woman struggling with sexual performance or fertility. Stop Googling your sexual symptoms, and listen in to this engaging conversation to learn more.
Understand why you need a physiological workup before you ever consider seeing a sex therapist or psychologist to address sexual issues.

Learn why even after you stop taking birth control pills, they may still be causing elevated hormonal levels that can negatively impact your sex life.

Learn why SHBG causes testosterone deficiency – and why you want testosterone in balanced amounts, even as a woman.

Learn why too much testosterone (caused by birth control pills) can cause vaginal dryness, and a lowered sex drive.

Discover why sleep, diet, and your stress levels are also impacting your sexual function.

Figure out why hormone replacement therapy got a bad rap, and how it's changed drastically.

Realize that urinary tract health is closely tied to vaginal health and sexual comfort.

Find out what might be causing your lubrication issues.

Learn about your pelvic floor, and its muscular foundation for your sexual happiness.

Understand why painful intercourse in the past may have made your brain develop a hypersensitivity to pleasurable sex now.

Realize why drugs like Cymbalta may not be the best answer for your sexual dysfunction.

Does your vagina or rectum need Botox?

Get real answers about your sexual questions even if your gynecologist has appallingly told you to just have a few glasses of wine and relax to enjoy sex.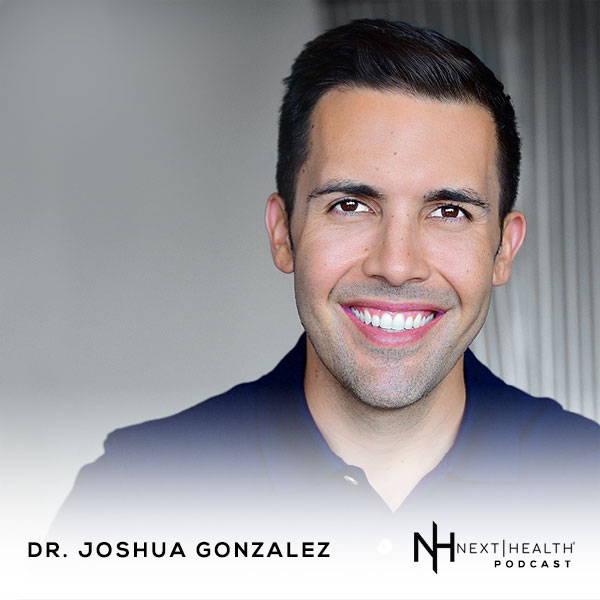 You can learn more about Dr. Joshua Gonzalez by clicking
on the button below and visiting his website.
"We believe health is not the absence of disease.
Health is the abundance of vitality".