Experience the world's first non-nitrogen and true whole-body cryotherapy chamber. Just 3 minutes of cold exposure will help take your health--both physical and mental--to the next level.
Faced with constant stress from our environment and lifestyles, our bodies work overtime to keep up with the demands of modern living. This often leaves us feeling depleted and in need of a physical and mental reboot. Cryotherapy is that and more. This invigorating, whole-body treatment is a complete mind-body refresh, and it only takes 3 minutes.

---
---
​During whole-body cryotherapy, your body is subjected to extreme cold (less than -150°F).

 

This intense chill induces a number of health-promoting physiological changes in the body. Initially, the blood vessels constrict, moving blood away from the limbs and toward the vital organs. This natural, protective response to the extreme cold triggers several systems of healing within the body: the immune system boosts white blood cell count, the circulatory system ramps up productivity, and the endocrine system jumps into action with a hormonal response that includes the release of endorphins--the "feel good" chemical--and norepinephrine into the bloodstream.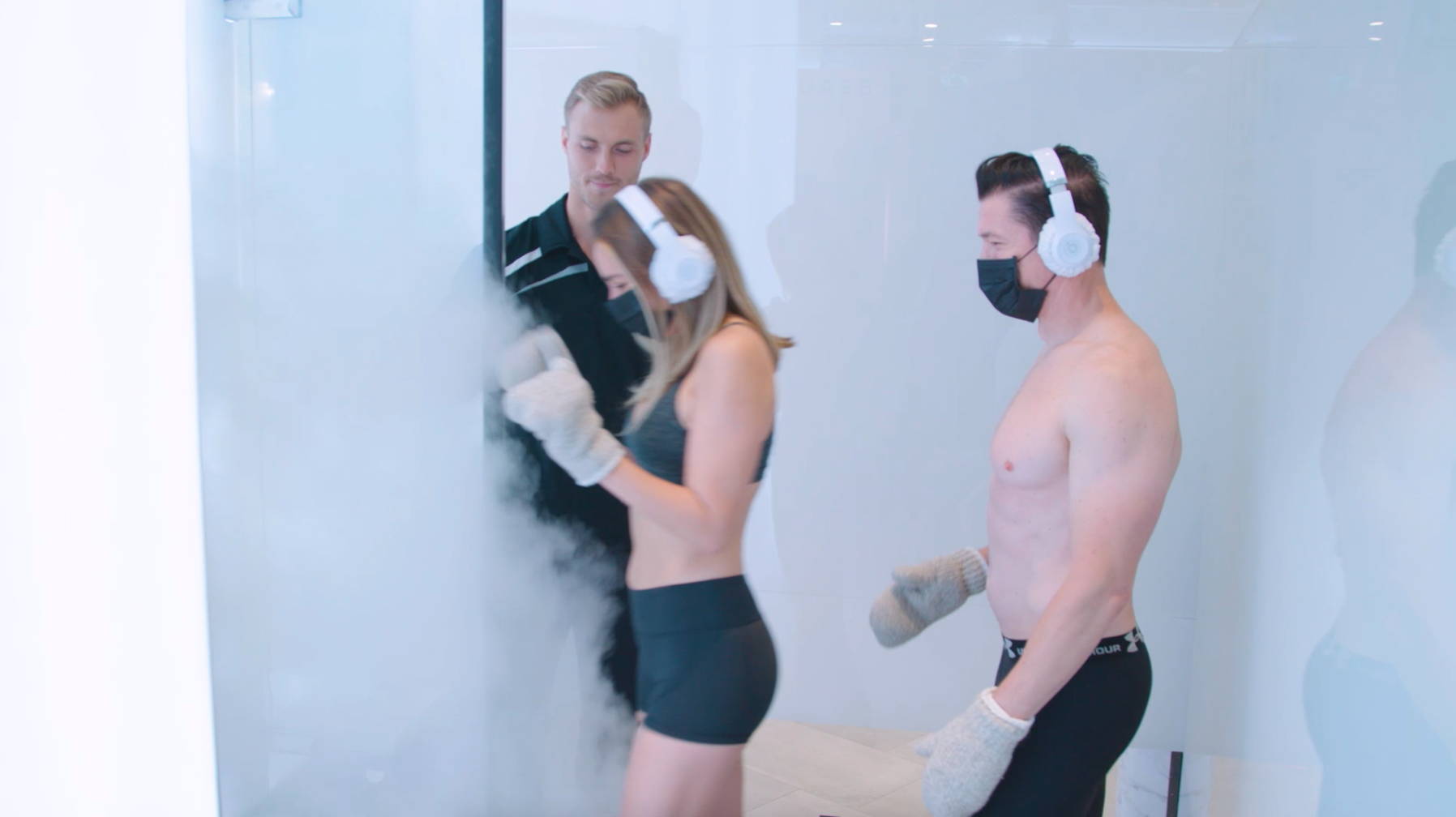 Increased performance and decreased recovery time.

Enhanced collagen production and cellular regeneration.

Joint and muscle soreness and chronic pain relief, improved REM sleep.

Endorphin release and reduced stress, anxiety, and depression.

Decreased inflammation and enhanced immune system responsiveness.