aka THE FOUNTAIN OF YOUTH
NAD, or Nicotinamide Adenine Dinucleotide, is responsible for how quickly you age. This amino acid, found in every cell of your body, serves as an external powerhouse, keeping your cells charged and your body fueled. When NAD is low, your cells cannot function optimally and, thus, neither can you.
​
Our NAD+ IV drip brings your cells back to life, making your gains almost limitless.
​*Research shows that, with NAD+ IV treatment, you can actually begin to reverse the effects of aging on your mind and body.
---
Add 100mg of NAD+ to any IV Drip to level up.
NAD therapy research shows that with IV treatment you can actually begin to reverse the effects of aging on your mind and body. NAD is an amino acid that is found in every single cell within your body and has been known to affect how fast you age by directly affecting the health of your mitochondria.
---
Remember having energy for days? You bounced out of bed, rejuvenated and ready to take on every day like a champ. That was when your active mitochondria worked to their fullest potential.
​Mitochondria are the energy powerhouses within each cell. They generate approximately 90% of your energy and are essential for organ function and sustaining life. As you age, your mitochondria can become damaged, causing your cells, much like a battery, to lose juice.
​

NAD+ is a coenzyme that can help recharge your cells and reignite your energy.
---
Relax in an ultra-luxurious recliner while our specially trained and qualified medical staff administer your IV.
The NAD+ IV is what we call a "slow-drip", which means it can take up to 3-4 hours.
---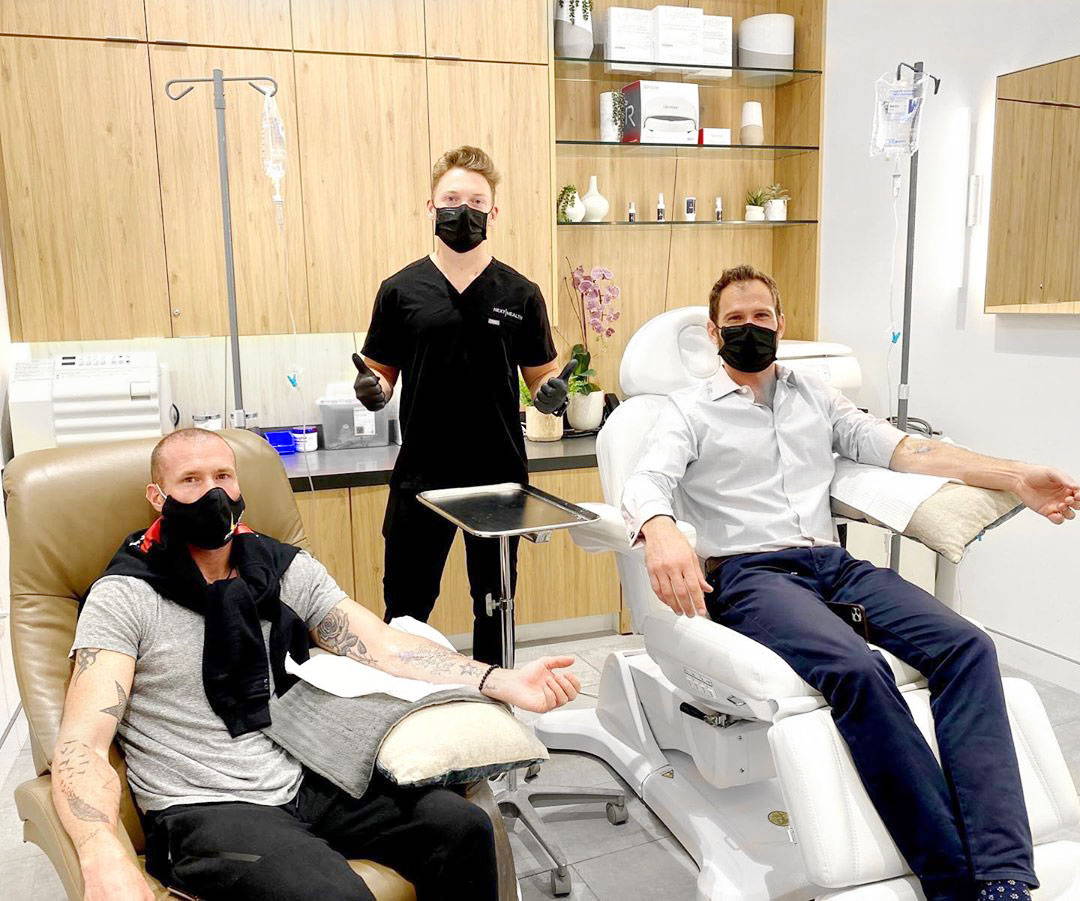 TAKE YOUR HEALTH TO THE NEXT LEVEL